Large Heavy Duty Food Grade Plastic Jug - 5 Litre / 10 Pint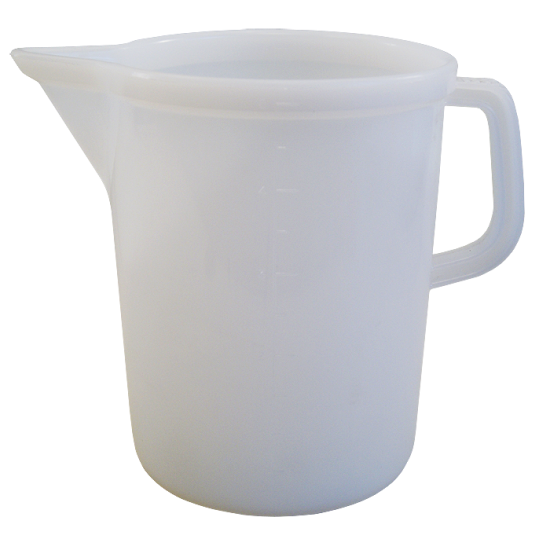 Large Heavy Duty Food Grade Plastic Jug - 5 Litre / 10 Pint
Large Heavy Duty Food-Grade LDPE
5 Litre / 10 Pint Capacity.
Graduation Marks On Side In Litres.
Tony's Tips
Large Heavy Duty Food Grade - 5 Litre / 10gall. Plastic Jug. The "Mother" of Plastic Jugs calibrated in Litres and Half Litres. This is the Big One! any heavier duty and it would require two handles! Useful around the House and Garden so lock it away in your homebrew cupboard away from those unsrupulous House Pests and Garden-gnomes, to avoid disappointment when it's most needed!