Half Gallon Pickle Jar With Silver Twist Off Lid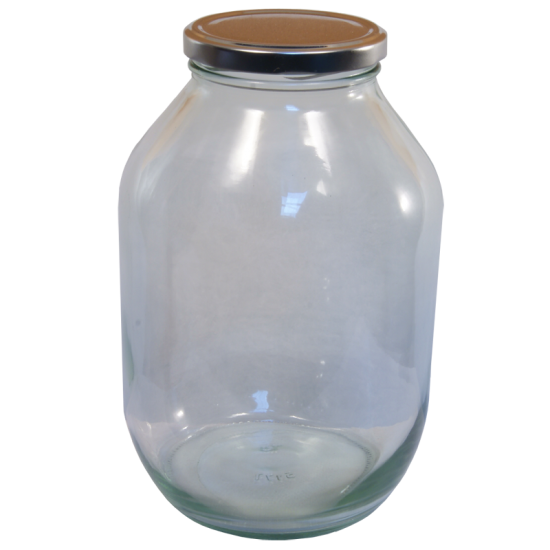 Half Gallon Pickle Jar With Silver Twist Off Lid
Replacement Lid Size 82mm.
Large Pickle Jar Traditionally Used For Eggs, Shallots, Gerkins, Onions etc. - This is the size generally seen in pubs.
Ideal For Bulk Storing Wet Or Dry Foodstuffs.
Tony's Tips
Large Pickle Jars with many uses! . . . . do kids still use glass jars when fishing in their local river or stream (open Sewer!) to store their catch of sticklebacks and tadpoles? In case they do, make sure you sterilise your Jar well before storing Pickled anything, from eggs to Roll-mop Herrings! . . . . some other uses for Balliihoo Glass Jars include safe housings for Night Light Candles or storing of Nuts, Bolts, Screws and Nails.
The best alternative use I've found so far is for the production of Sloe Gin, which needs a large, wide necked, screw top, glass recepticle to condition the ingredients: Gin, Sloes and Sugar for 2-3 months prior to bottling . . . . Any other uses? please let me know.