20cm Stainless Steel Sieve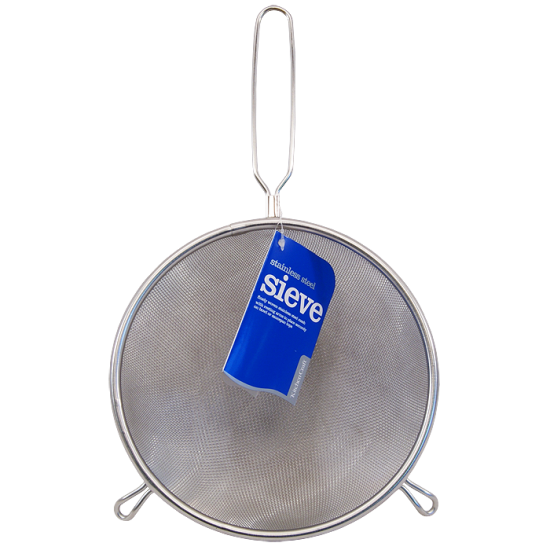 Sold Out
20cm Stainless Steel Sieve
Finely Woven Stainless Steel Mesh.
With Resting Arms To Place Securely On Bowls Or Pans.
This Product Is Dishwasher Safe.
Tony's Tips
This 20cm stainless steel sieve, (about 8" Diameter) is useful for many things from:  Jam Making - Sieving Sugar, Straining Fruit and Berries, to Home Brewing - Beer and Wine - Straining Fruit, Fresh or Dried Elderberries and Sloes, Crushed Malt and Hops and Irish Moss etc. But of course, as any 5-10 yr. old "Swashbuckler" or "Rockpool Fisherman" will tell you, its primary uses are for a Fencing Mask or for safely lifting tiddlers and crabs out of their filthy receptacle when changing the water.
Tip 1: Use it for Jam or Beer making only.
Tip 2: Sterilise it thoroughly before and after use!
Tip 3: Keep it locked away!
Tip 4: If any 5-10 yr. old asks to borrow it say NO!