Stainless Steel Jam Funnel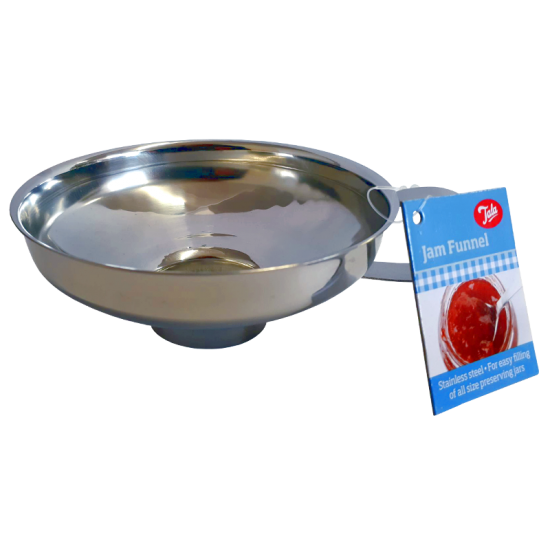 Sold Out
Stainless Steel Jam Funnel
Quality Made Stainless Steel.
10.5cm > 3.5cm Diameter. 4cm Depth.

Tony's Tips
This High Quality Stainless Steel Jam Funnel makes light work of an otherwise messy task; you will need a large spoon or preferably a stainless steel ladle to lift the jam into the funnel that fits neatly into the rim (minimum 35mm) of your Jam or Chutney Jar. It also doubles as an oil funnel for other family members to top up the car engine! so keep it under lock and key with your other Quality Stainless Steel Culinary Valuables, or it'll go AWOL!