Plastic Cap Spanner For 4 Inch Barrel Caps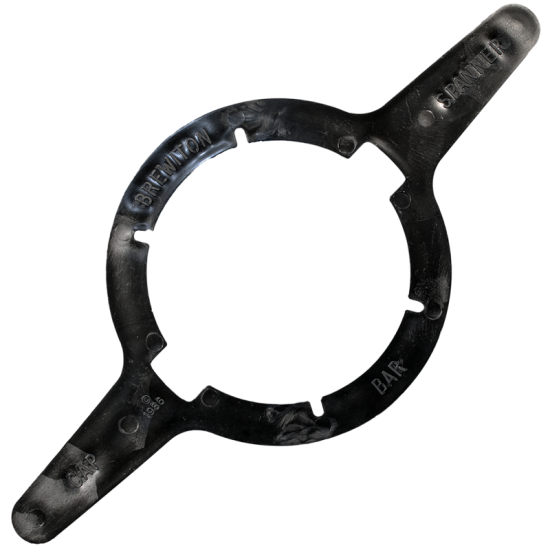 Plastic Cap Spanner For 4 Inch Barrel Caps
Makes Tightening And Loosening Pressure Barrel Caps Easy.
Fits 4" Caps Including King Keg Top And Bottom Tap Kegs
Tony's Tips
Ever tried to undo a cap thats been tightly screwed to the barrel 12 months ago? . . . . or even 2 minutes ago! Running hot water over the Cap and Barrel is of course an option, as the cap expands it eases removal, but messy! and you still need to get your limbs around the barrel, with a clenched teeth grimace on your face and with just the whites of your eyes showing, squeeze it between your thighs as you attempt to twist it off straining all fingers and thumbs! . . . . it feels Ridiculous, Hurts and more importantly looks Daft. . . . No, what you need is this simple labour saving, strain and embarassment free, justly priced, plastic spanner to keep your  master-brewer's  credibility (and digits) intact! . . . . buy two, used together, secured with  Gaffa Tape around the Handles they offer the ultimate grip and last five times longer . . . . Essential bit of Kit!