Home Brew & Wine Making - Testing Kit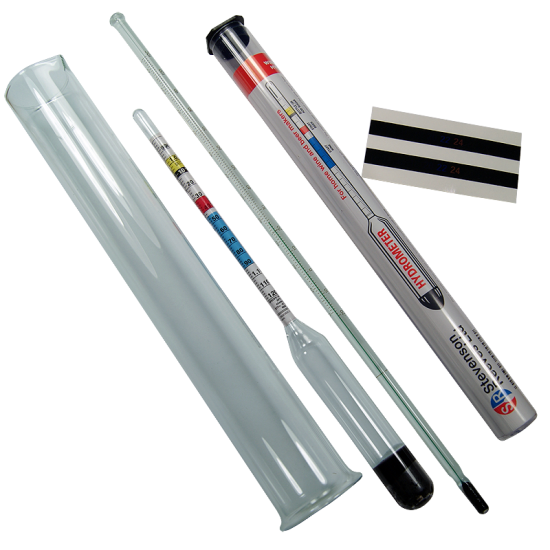 Home Brew & Wine Making - Testing Kit
Home Brew Testing Equipment Set, Includes Glass Trial Jar, Stevenson Reeves Beer & Wine Hydrometer, Stevenson Reeves 30cm Glass Spirit Thermometer  And  2 x Stick On LCD Temperature Strips.
All The Kit Required For Testing The Temperature & Specific Gravity Of Your Fermenting Home Brew.
Tony's Tips
Get the Jewson lot in one go! The Home Brew and Wine Making -Testing Kit, includes all the essential testing apparatus you will need (all but a pregnancy testing kit that is!) for the sure and safe prediction and production of a great Home Made Creation every time!