Beer Acid Test Strips - ph 4.6 to 6.2 - Pack Of 10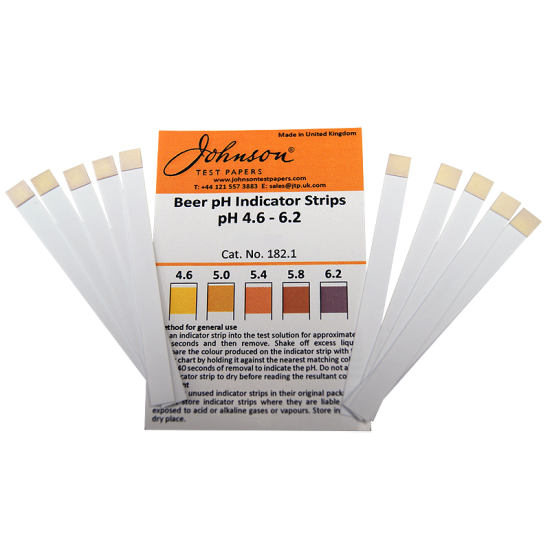 Beer Acid Test Strips - ph 4.6 to 6.2 - Pack Of 10
10 Individual Strips For Testing The Acid Level Of Beer
Comes With A Colour Comparison Chart
Indicates pH At 4.6, 5, 5.4, 5.8 and 6.
Dip The Strip For Two Seconds, Shake Off Excess Liquid And Compare To Colour Chart Within 40 Seconds
Tony's Tips
Certainly these test strips let you know the truth about the acidity level of your brew but you then need to know what to do to adjust the balance to your taste by adding, for example;  Brewing Salt (Chalk), Gypsum or Extra Acid (Citric or maybe Lactic). If you're not sure what to do,  plenty of advice abounds on the Internet to confuse even the most confident home brewer! but good advice from reliable sources is also available if you patiently look for it, be prepared to trial and error various techniques and keep notes, as usual, to support your findings for future reference.