2 Litre / 3.5 Pint Plastic Jug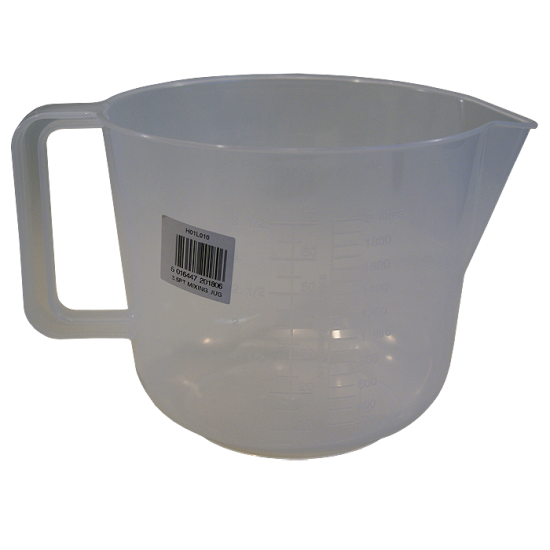 2 Litre / 3.5 Pint Plastic Jug
2 Litre / 3.5 Pint Plastic Jug.
Made From Food Grade Plastic.
Tony's Tips
2 Litre/3.5 Pint measuring jug, Made in UK! Useful for all kitchen liquid measuring, so be cautious and lock it away in your Home-brew cupboard or it'll be gone! Calibrated for:- Pints, Fl.oz, Litres/ml. Microwave and Dishwasher safe. Every home should have 3 or 4 of these measuring jugs! 3 Sizes available: 500ml-1 Pint, 1 Litre-2 Pint, 2 Litre-3.5 Pint.