Heater Tray For 5 Gallon Containers - Mangrove Jacks Heat Pad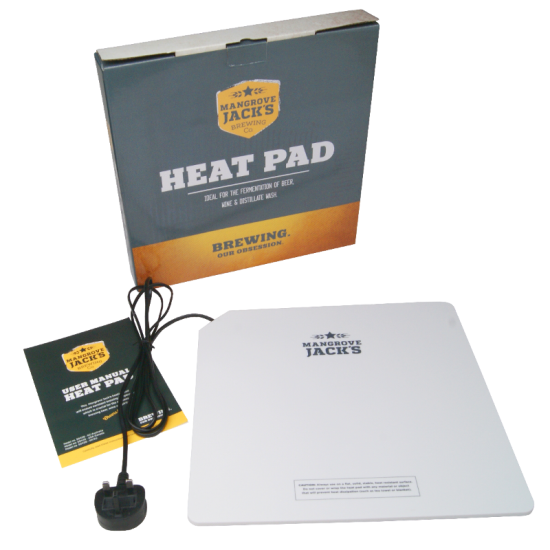 Heater Tray For 5 Gallon Containers - Mangrove Jacks Heat Pad
Heating Tray To Provide Gentle Warmth Which Encourages Successful Fermentation.
Specifically Constructed To Withstand The Weight Of 5 Gallon Home brewing Vessels.
Model No. 55430 (UK Version), (31.cm x 31.cm), 25 Watts, Economical To Use.
Also Suitable For Plant/Seed Raising & Hydroponics.
Tony's Tips
This Heater Tray for 5 Gallon Containers is an excellent device for controlling and improving the fermentation activity of your Homebrew and it also has a number of other essential Household uses! Such as: Cat or Dog Warmer/Dryer when covered with Eiderdown in a Silk Cushion, Foot Warmer, Socks, Pants or Glove Heater/Dryer, Watercolour or Acrylic Painting Dryer, Take Away Chinese/Indian Food Warmer, Drink Warmer . . . . The list is endless so hide it away from the rest of the household or it'll be missing, covered under a pile of any (or all) of the above items when you need it!