VWP Cleaner Steriliser 400g Tub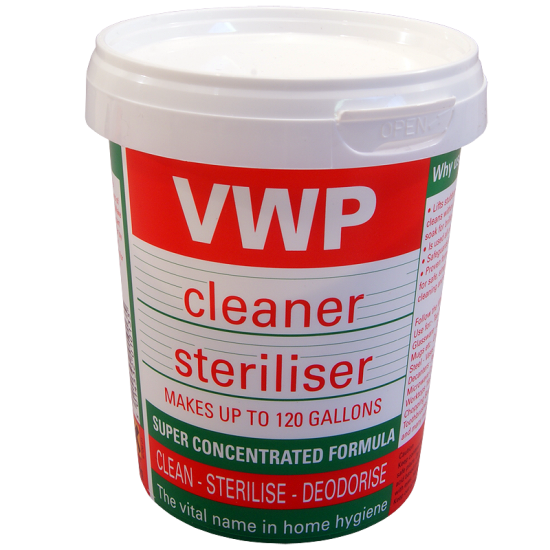 VWP Cleaner Steriliser 400g Tub
Ex Tax: £5.50
or Buy 6 or more for £4.49 each
Super Concentrated Formula Makes Up To 120 Gallons.
Full Instructions On The Tub.
Cleans & Sterilises All Your Home Brew Equipment In One Operation.
Tony's Tips
This is the VWP Cleaner Steriliser with a super Concentrated Formula, in a bigger Tub, lots of good recommendations from brewers to housecleaners, yes it will effectively and economically treat and clean and sterilise almost anything but what does V. W. P. Stand for?  here are a few possibilities – Vital White Powder? VolksWagen Polish, Various Washing Possibilities? None of these I guess but it certainly is Very Well Patronised, and is a Very Worthy Product!