750ml Classic Style Clear Glass Swing Top Bottle - Pack of 8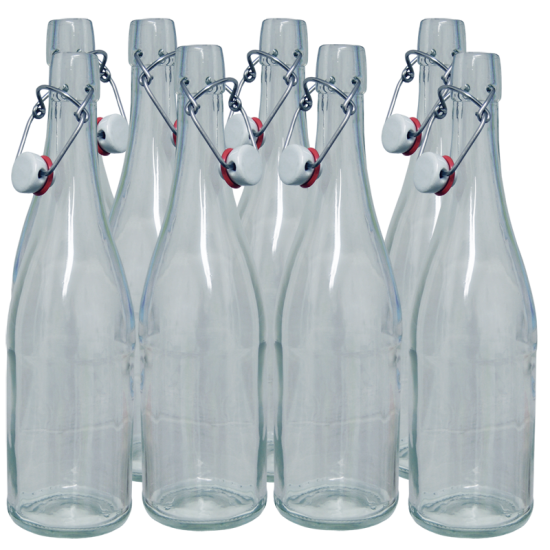 750ml Classic Style Clear Glass Swing Top Bottle - Pack of 8
Pack Of 8 Classic Style Clear Glass Swing Top Bottles.
750ml Capacity - Height 30cm - Base Diameter 82mm.
Strong & Thick With A Sturdy, Tight Fitting Swing Top Stopper, This Bottle Weighs In At A Hefty 580grams.
Ideal For Water, Oil & All Your Other Kitchen Needs, As Well As Being Suitable For Homebrewed Beers & Sparkling Wines.
Tony's Tips
The Classic Style Swing Top Bottle is an absolute must anyone doing anything that involves storing Liquid in the short or long term, in a quickly Sealed Environment easily, in a sterile, clean, clear glass container. These Self Sealing Bottles must rank in Universal Household Importance with the likes of the Hoover, Sellotape, Sliced bread, Black & Decker Workmate, Soft Loo Paper, Biro Ballpoint Pens etc. etc. Obviously, a pack of 8 is 8 times more useful than one bottle and saves cost and carriage.