500ml Clear Costalata Swing Top Bottle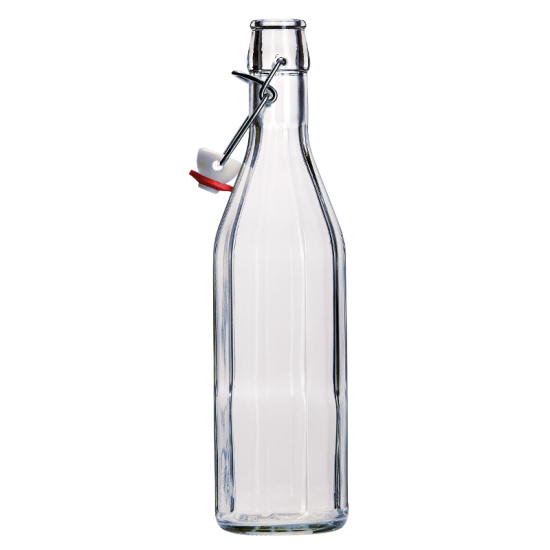 500ml Clear Costalata Swing Top Bottle
Single Traditional Style Hexagonal Clear Glass Bottle With Stopper
Height 25cm, Base Diameter 7cm.
Metal Swing Top With Plastic Stopper
Tony's Tips
Costalata Clear Swing Top Bottles are ideal for Sloe Gin or samples of your home made Liqueur, Wine, or Beer . . . .  a great gift for Friends and Family, in this quickly and easily sealed, clear glass Bottle. These Bottles must rank in Universal Household usefulness with the likes of the Hoover, Sellotape, Sliced Bread, Black & Decker Workmate, Soft Loo Paper, Biro Ballpoint Pens etc etc. They are actually Decagonal *(10 Sided) not Hexagonal (6 Sided) in shape so they can't easily roll off the bench or work surface and smash!

*No one's heard of Decagonal, so better known Hexagonal sticks even though it's incorrect!