3 Spout Syphon Bottle Filler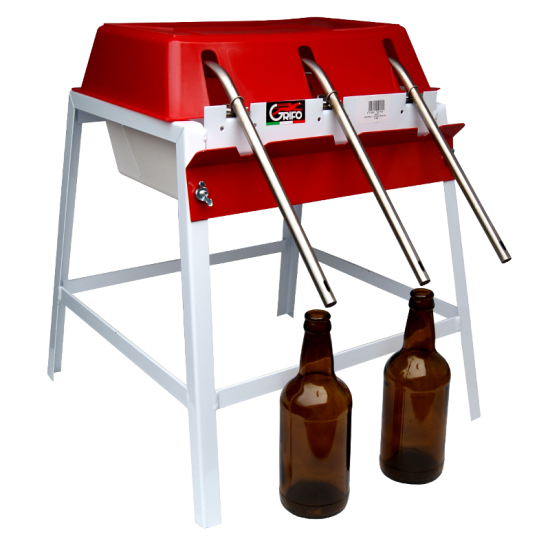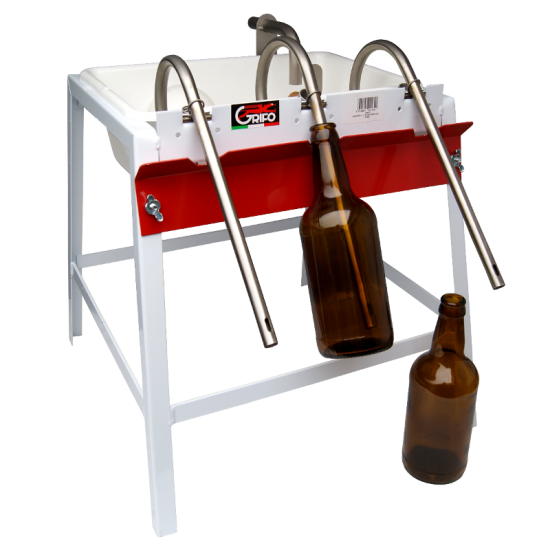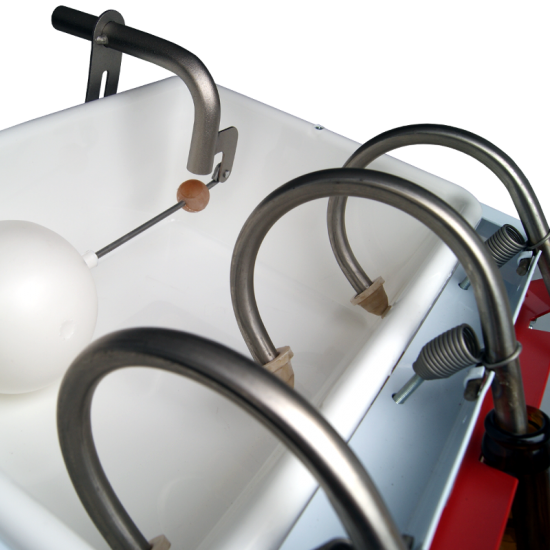 3 Spout Syphon Bottle Filler
Automatic Syphoning Bottle Filler For Quick And Easy Bottling With Three Nozzles.
This Bottle Filler Needs To Be Setup For Use With Your Specific Bottle Profile, By Adjusting The Height Of The Red Retaining Plate. If You Change The Bottle Type, This Plate Will Need Re- Adjustment (This Is Best Done Using A Half Full Bottle)
Connect The Filler To Your Vessel Of Liquid - The Unit Will Fill Via The Float Valve
Once The Unit Has Been Primed, Simply Slide The Bottles Over The Nozzles And The Liquid Will Flow Into The Bottle Up To The Level Required (Which Can Be Set By Adjusting The Ballcock Float Height)
The Flow Will Stop when The Level In The Bottle Matches The Level In The Float Chamber.
The Float Level,  Bottle Neck Retainer And Spout Tension Springs Are All Adjustable To Suit Your Bottle Type / Weight And Desired Fill Level
Not Suitable For Bottles Less Than 200mmTall
Tony's Tips
This is a serious time saver for the serious bottler, if this is you, you may feel inclined to rent it out, with you as the CBO ("Certified Bottling Operator") to other less serious bottlers, enabling the modest financial outlay for this simple but effective bit of kit to be quickly recovered by charging  Extortionate hire rates (or recovered less quickly with Reasonable hire rates!) either way don't just lend it to anyone without a payback it's too good to be given away rent free!