Easy Bottle Drainer - Modular Additional Rack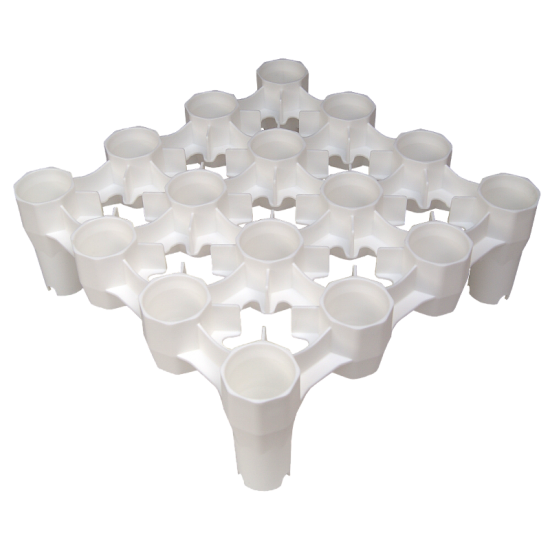 Easy Bottle Drainer - Modular Additional Rack
Additional Modular Rack For The Popular Stackable Bottle Drainer
Suitable For Most Styles Of Bottles - Each Modular Rack Can Hold Up To 25 Beer Size Bottles Or 16 Wine Size Bottles
Maximum Of 7 Racks Are Reccomended Per Stack
Tony's Tips
Easy Drainer - add on Rack, a really simple and effective space saver for draining Beer or Wine Bottles to build up to a stack of maximum 7 levels. As long as the 4 corners of each level are supported with a solid uncrushable object like a Beer Bottle the spaces in between can be used to Safely store (Crushable) Extra Large Eggs, Tennis Balls or even Snowballs - if kept in the freezer!
Then there's fruit storage: Large Tomatoes, Oranges, Grapefruit, Lemons, Tangerines, Kiwi-Fruit, Pomegranates, Apples, Pears and some Vegetables: Aubergines, Onions, Potatoes, Elephant Garlic! (Yes Really! that's big looking Garlic but not as tasty).
I am sure there are loads more uses - Let me know.