Vented Cap For 23 Litre / 5 Gallon Carboy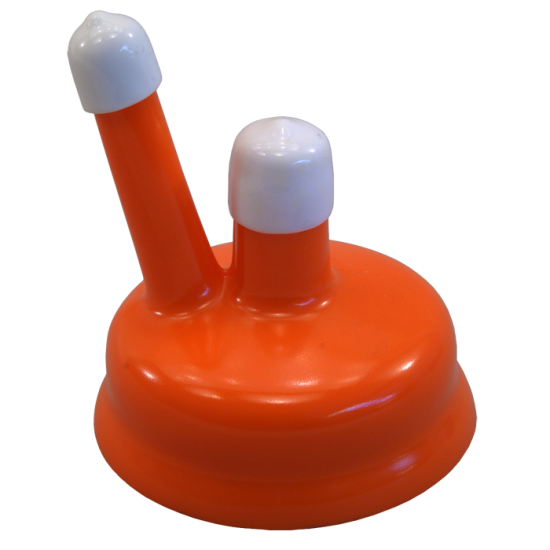 Vented Cap For 23 Litre / 5 Gallon Carboy
Will Fit Our 23 Litre / 5 Gallon Carboy.
Will Fit Other Carboys / Water Containers Etc. That Have Tops With An Outside Diameter Of 55mm - Please Check Diameter Of Your Item If Unsure.
Has 2 Holes Which Both Have Their Own Caps So Can Be Used With A Standard Airlock Bubbler and If You Have An Aggressive Ferment Second Hole Can Be Used For Venting.
If A Syphon Stick & Tube Is Inserted You Can Then Use The Second Hole To Simply Blow And Your Syphoning Will Begin.
Tony's Tips
As it says above, you can insert a syphon stick and tube and blow into the second hole to start the syphoning process instead of sucking! (best to keep this vulgar activity to yourself!), but, La-di-da! . . . . whatever your particular bent . . . . just do what feels right in the secure knowledge that this item will support your chosen activity, whether that's Sucking or Blowing!