Carboy Handle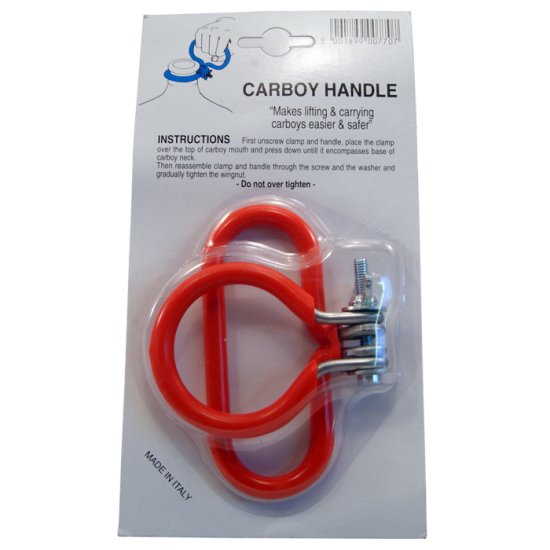 For Use With 23 Litre Glass Carboy.
Makes Lifting & Carrying Carboys Easier & Safer.
Tony's Tips
Don't even think about it! Try picking up a full, or even empty, slippery, breakable, glass Carboy even with rubber gloves on and you'll see what I mean! The handle is more than a convenient, easy and safer way to lift or move your Carboy it is Bl . . .  y Essential! This Handle can also be used for a variety of other uses from carrying your Snooker Cue or Blunderbuss to swigging your "Yard of Ale" (although, I'm not sure about that suggestion and I don't intend to try it out!) any other ideas? Let me know.