25 Litre Wide Neck Wine Fermenter With 4 Inch Cap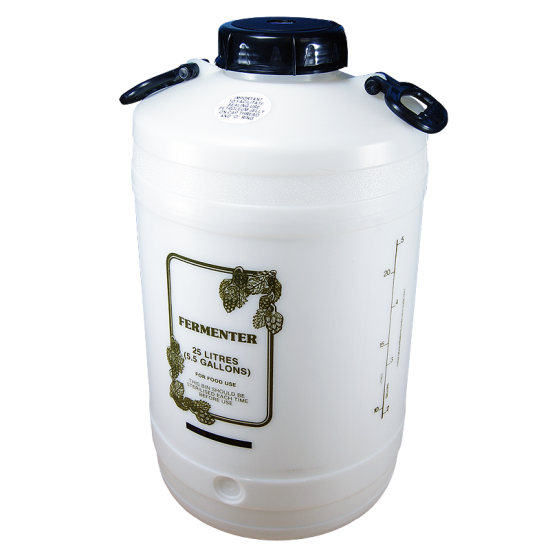 25 Litre Wide Neck Wine Fermenter With 4 Inch Cap
This is an Excellent Fermenting Vessel for Wine or Cider. Great shape with sturdy handles!
You can also use this for brewing beer. Comes with LCD Temperature Indicator for Easy Monitoring of Fermentation Temperature.
Comes with 4" Drilled Cap To Accept Bung & Airlock. (Bung & Airlock Not Included)
Tony's Tips
Not to be confused with a pressure barrel! This 25 Litre Wide Neck Wine Fermenter is useful for not only Wine, but also . . Cider, Lager, Beer, Ginger Beer, Stout, etc. etc.  . . .
It has a wide neck for easy cleaning, easy to carry handles and works out half the cost of a Glass Carboy even with a bottom tap fitted, so, if like me, you like variety with  your brewing . . . . just one of these may not be enough!