16 Litre Food Grade Plastic Bucket With Lid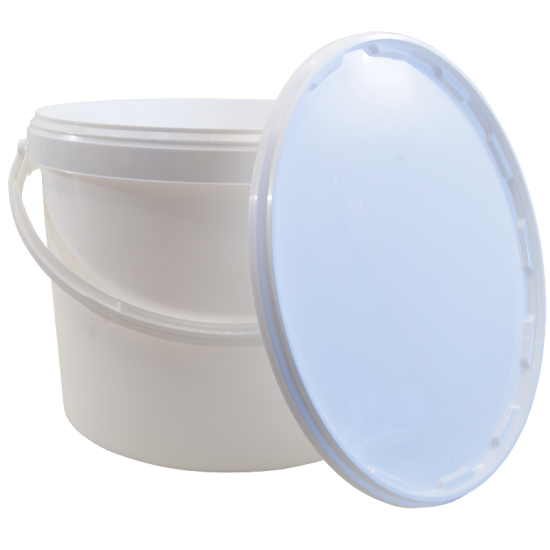 16 Litre Food Grade Plastic Bucket With Lid
Re-useable - 16 Litre Food Grade Plastic Bucket With Plastic Handle.
Tamper Proof Lid (First Use Only).
Diameter 30cm x Depth 25cm.
Food Grade Certificate Available On Request.
Tony's Tips
"Dad's Bucket" size, ideal for; Fertiliser, Lawn seed, Car oil-change, Brewing, Wine making etc.

These re-usable Food Grade Plastic Buckets* with lids come in several sizes and are useful for so many things involving food and other stuff! . . . . If the "other stuff" is unsavoury, ensure that bucket is labelled and kept separate from those used for Brewing and food! . . . . Even though sterilised after each use it's best to be diligent!
The PP grade 5 recycling triangle displayed on each bucket and Lid in this range indicates that mashing grain at a temperature not exceeding 135C is a viable possibility to save additional expense. Various methods for heating the Mash abound on the internet from adding boiling water and then retaining the heat with different insulation techniques, to using a heating element attached to the Bucket.
There is now a hole punch available for putting an airlock Grommet in the lid and a drill bit for adding a tap.
 *Food grade plastic is marked with a "recycling" triangle enclosing the numbers 1-7. These Buckets have the number "5" and "PP" which stands for Polypropylene, marking the quality ideal for food (particularly when packaged hot).