10 Litre Food Grade Plastic Bucket With Airlock & LCD Temp Indicator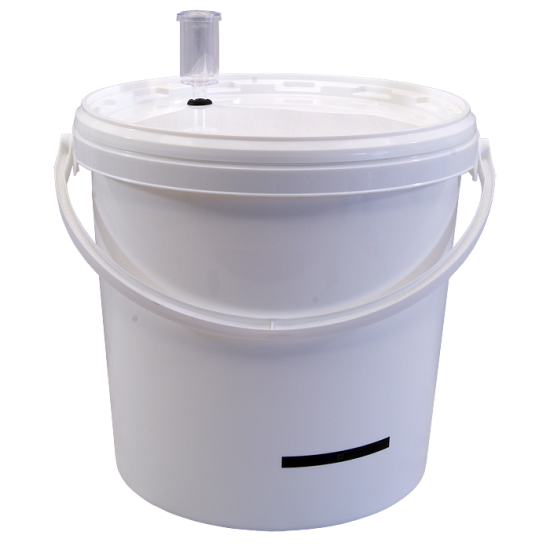 10 Litre Food Grade Plastic Bucket With Airlock & LCD Temp Indicator
Re-useable - 10 Litre Food Grade Plastic Bucket With Plastic Handle.
Comes With Pre Fitted Airlock Grommet, Handy Airlock & LCD Temperature Indicator.
Tamper Proof Lid (First Use Only).
Diameter 25cm x Depth 26cm.
Food Grade Certificate Available On Request.
Tony's Tips
With Airlock and Temp. strip ideal for ginger beer & wine making

These re-usable Food Grade Plastic Buckets* with lids come in several sizes and are useful for so many things involving food and other stuff! . . . . If the "other stuff" is unsavoury, ensure that  bucket is labelled and kept separate from those used for Brewing and food! . . . . Even though sterilised after each use it's best to be diligent!
There is now a hole punch available for putting an airlock Grommet in the lid and a drill bit for adding a tap.
 *Food grade plastic is marked with a "recycling" triangle enclosing the numbers 1-7. These Buckets have the number "5" and "PP" which stands for Polypropylene, marking the quality ideal for food (particularly when packaged hot).