Making Mead Book - Bryan Acton & Peter Duncan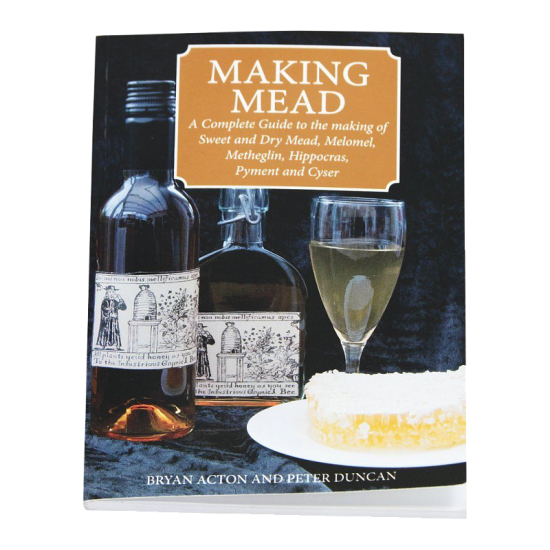 Making Mead Book - Bryan Acton & Peter Duncan
A Complete Guide To The Making Of Sweet & Dry Mead, Melomel, Metheglin, Hippocras, Pyment & Cyser.

A History Of Mans Oldest Drink Followed By The Techniques And Many Recipes For Mead & Other Honey Drinks.
Tony's Tips
Some more Essential Bedtime reading! or anytime reading actually, all you wanted to know (and some things you very likely didn't want to know!) about making a wide choice of Mead, just like our forefathers and in particular them-Monks, who felt that this "Meady" passtime got them closer to their particular Almighty! . . . . . Candidly though, I'm sure there's a more rational explanation for Monks producing this High-In-Alcohol Honey like Nectar . . . . . is it possibly to break the boredom of incessant silent prayer and revel in "Heaven" on Earth, without the inconvenience of passing away to get there!