Muntons Connoisseurs 1.8kg - Pilsner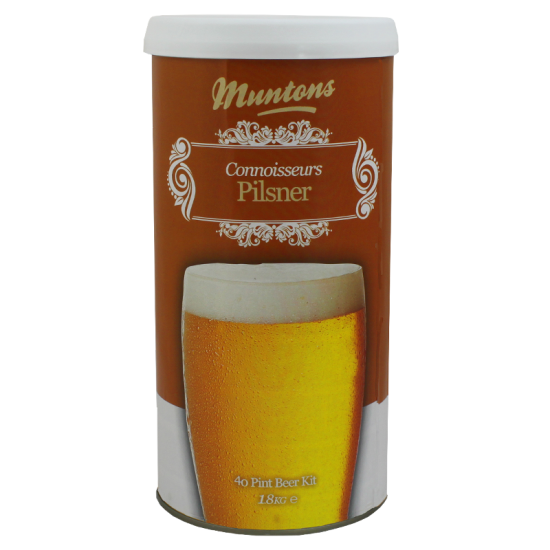 Sold Out
Muntons Connoisseurs 1.8kg - Pilsner
1.8Kg Kit, Makes 40 Pints of Quality Connoisseurs Pilsner, Full instructions included.
Originating from Bohemia. This is a full-bodied lager for the more discerning palate
Requires 1 kg Of Sugar of Beer Kit Enhancer
Tony's Tips
The excellent Muntons Connoisseur range always lives up to expectations and this authentic Pilsner brew based on the original Pilsen Lager beer is no exception. Leave the brew to condition for as long as possible in a cool area 20 – 22C and take a trip to Pilsen for a few weeks to get in the mood! On your return and now enlightened to this authentic namesake brew you will be delighted at the close comparison of this Lager, usual addition of light spray malt or beer kit enhancer will further boost this delight! . . . . Proost!