Coopers Mexican Cerveza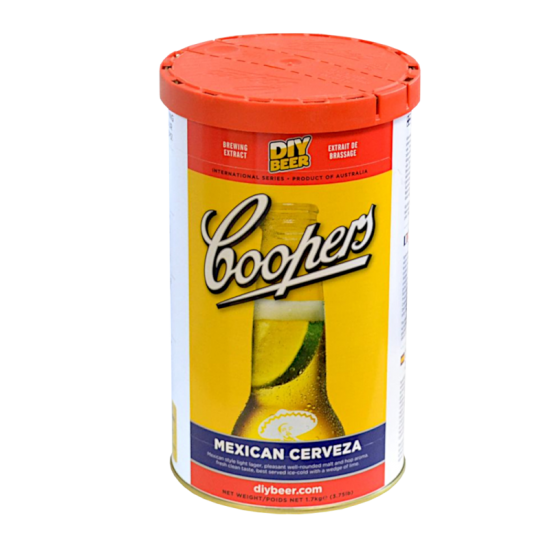 Sold Out
1.7Kg Kit, Makes 40 Pints Of Quality Mexican Cerveza, Full Instructions Included.
This Premium Beer Is Light In Style With A Fresh Clean Taste, Ideally Served Ice Cold With A Wedge Of Lemon Or Lime.
Requires 1Kg of Brewing Sugar or Beer Kit Enhancer.
Tony's Tips
Coopers International and Original Series are well known for high quality Real Ale Beer Kits at modest cost with unique international flavours and characteristics of regional beer styles. This Mexican Cerveza is certainly no exception. My wife (and I) like to enjoy this subtle, light and fresh, lager Ice Cold with a wedge of Lemon or Lime, essential additions to complete the ambience of a balmy West Country Summer's evening relaxing in the last remnants of amber sunlight (or rain!) dreaming of"Scorchio'" Mexico. The more Cooper's Mexican Cerveza we consume, the easier this image is to conjour up!