Brewbuddy 1.8kg - Lager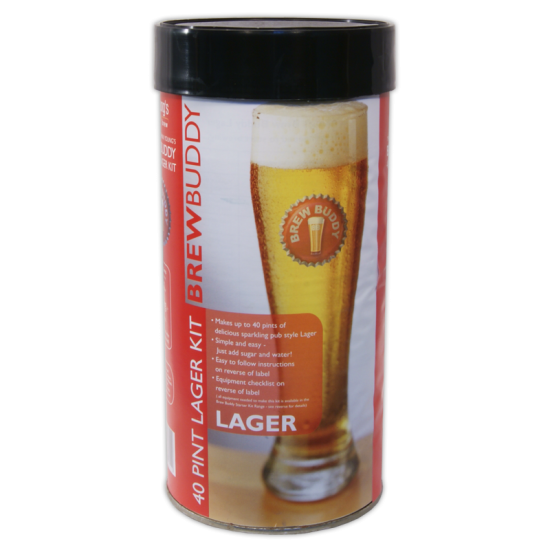 Sold Out
1.8Kg Bitter Ingredient Kit, Makes 40 Pints Of Quality Lager, Full Instructions Included.
Requires 1Kg of Brewing Sugar or Beer Kit Enhancer.
Tony's Tips
Instructions are on the reverse of the label! So remove carefully by slitting along the join to avoid an untimely Sellotape hunt! Not a great looker on the tin perhaps, but this excellent Quality Kit makes a superb (as strong as you like it) Pub style lager, if you know how to adjust the Strength, Colour, Head, Body, Fullness, Sweetness, Bitterness, Liveliness and Richness (sounds like a questionnaire from a dating company!) you can make your Young's Brew Buddy the perfect "Bespoke" drinking Partner,
P.S. Don't miss my forthcoming article about brewing beers of character in the Balliihoo Home brewer's forum.