Waiters Friend Corkscrew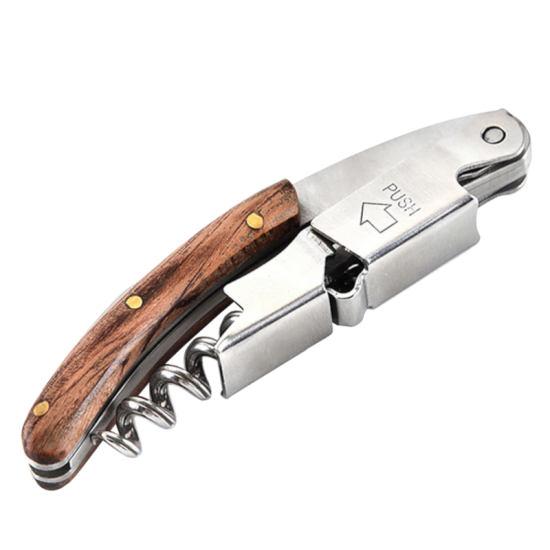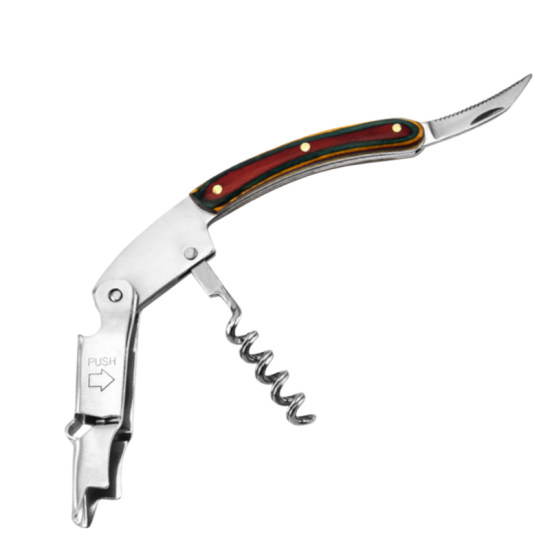 Classic Style Waiters Friend Corkscrew, Traditionally Used In Restaurants.
Completely Compact Includes Corkscrew, Crown Cap Bottle Opener And A Foil Cutter Knife.
Folds Up For Safe And Convenient Storage.
Tony's Tips
Easy and compact enough to Pocket, I take mine everywhere! not just at Home, but in the Garden, Car,  Friend's Houses, Dining Out, and on Holiday, in the Hotel, Camping, Caravanning, Swimming Pool, Sunbathing on the Beach in my Speedo Briefs . . . .  "Is that a Waiter's Friend Corkscrew you've got in your Budgie Smugglers or are you just a little pleased to see me?" a Bemused Passing Lady once enquired! . . . . I now keep it tucked away in my camera case to deter such attention!