Amber Swing / Flip Top - 500ml Grolsch Style Beer Bottles x 12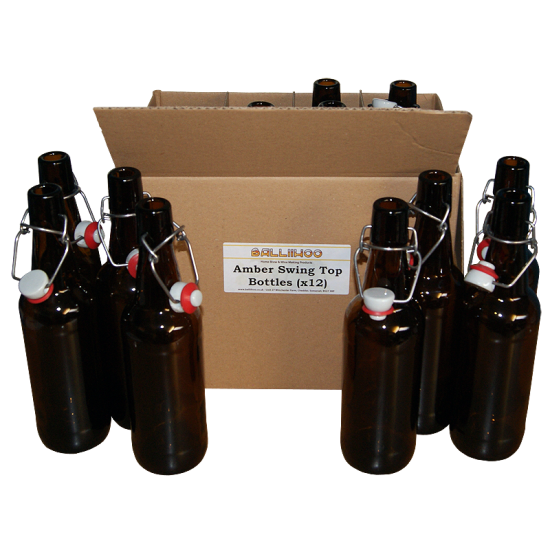 Amber Swing / Flip Top - 500ml Grolsch Style Beer Bottles x 12
Box Of 12 x (500ml) Amber Glass Swing Top Bottles With Ceramic Stoppers.
Heavy Duty Glass With GROLSCH' Style Swing Top Stoppers - 27cm High x 6.5cm wide
No Need for Any Capping Equipment
Stylish Way To Present Your Finished Home Brew
Order With Confidence - We Take Extra Time & Effort When Packaging All Our Glass Products & Double Box Whenever Required
Tony's Tips
12 x Glass Swing Top Bottles just begging to be filled with your latest specially selected Homebrew, they look so good when labelled and stacked they could actually make great low cost yet respectable presents for any Beer Fancier (if you can bear to part with them!) Personally, I think they look so gorgeous, I prefer to keep and protect them as if they were the Crown Jewels and for cheap presents give  4 packs of "Grotneys" economy beer or lager cans or some supermarket "special" offer that I am very happy to give away! . . . mean? . . . me?
. . . . not at all . . . . that Cost-Cutter option may very well Cost-More!