Electrim Mashing Bin 32 Litre Boiling Bucket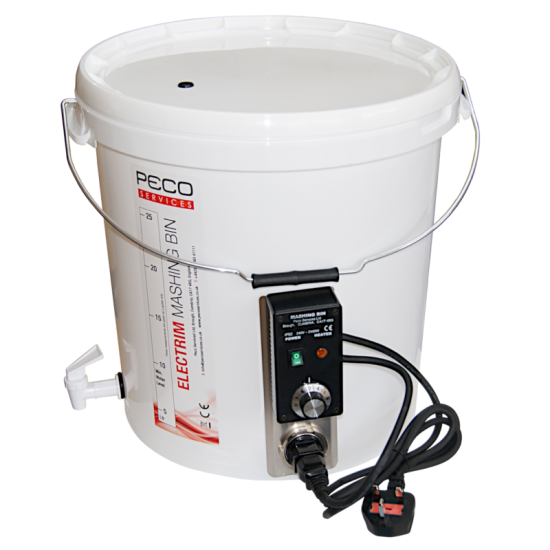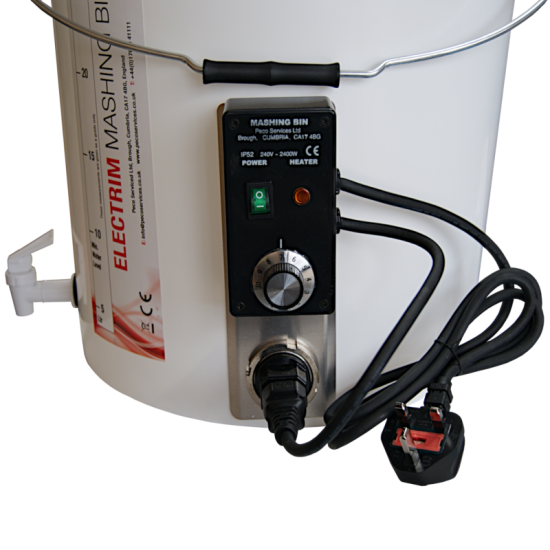 Sold Out


Electrim Mashing Bin 32 Litre Boiling Bucket
Used When Making 'Real' Beer For Mashing And Sparging, To Produce The Wort Which Is Then Fermented To Produce The Finished Article.
The Temperature Range Is Approximately 80 Deg F To Over 212 Deg F, Controlled Via A Sensitive Adjustable Thermostat.
The Bin Has 32L Capacity And Is Fitted With A 2.4Kw Element In The Base.
A Tap Is Fitted To Ease The Emptying And Sparging Processes.
Tony's Tips,
This useful heating Bucket will control the amount of heat needed for Mashing/boiling the Wort. Just fill it, switch it on and you can "switch off". The whole process is automated with the built in Thermostat keeping things under control while you get on with something else, easy to use and very effective at reasonable cost, a necessary and valuable addition to your armoury of Real Ale equipment.