Alcotec Triple Still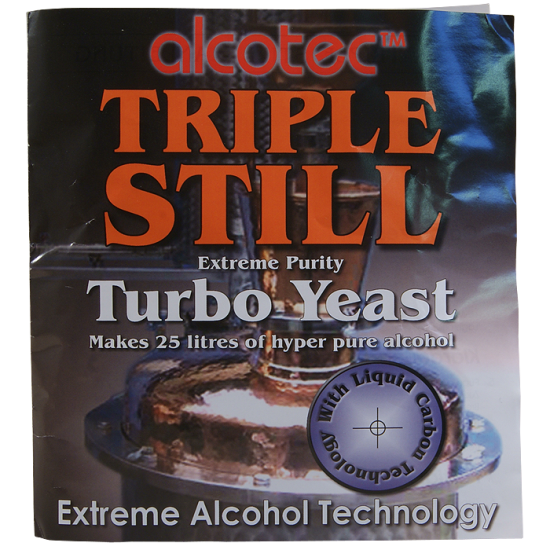 Sold Out
Alcotec Triple Still Takes Purity In Fermentation To Its Extreme! Makes 14% Alcohol In 7 Days Using 6Kgs Of Normal Sugar Or 7Kgs Of Brewing Sugar.
Makes 21 Litres of Alcohol To Approx 14%.
Includes 140g Of Activated Carbon, Yeast, Nutrient & Instruction Leaflet.
You Will Need To Also Purchase "Alcotec TurboKlar Finings" For Use With This Product.
Tony's Tips
Alcotec Triple Still Turbo Yeast is designed to produce the clearest and cleanest possible Vodka Spirit from a Fermentation in 7 days, be sure to follow through with Alcotec TurboKlar Finings,  the pure spirit produced can be flavoured with Prestige Essences to produce any result from Toffee Vodka, Gin, Brandy etc. to Citron, or Peach Schnapps!