750ml Classic Style Clear Glass Swing Top Bottle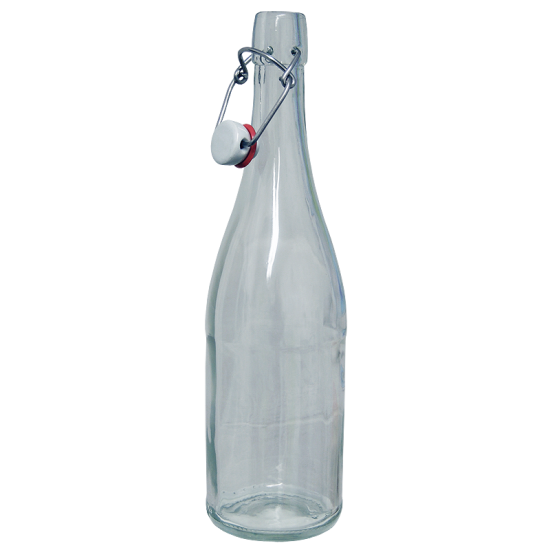 750ml Classic Style Clear Glass Swing Top Bottle
Classic Style Clear Glass Swing Top Bottle.
750ml Capacity - Height 30cm - Base Diameter 82mm.
Strong & Thick With A Sturdy, Tight Fitting Swing Top Stopper, This Bottle Weighs In At A Hefty 580grams.
Ideal For Water, Oil & All Your Other Kitchen Needs, As Well As Being Suitable For Homebrewed Beers & Sparkling Wines.
Tony's Tips
 Ideal for Sloe Gin or samples of your home made Liqueur, Wine, or Beer . . . .  a great gift for Friends and Family, in this quickly and easily sealed, clear glass Bottle. These Bottles must rank in Universal Household usefulness with the likes of the Hoover, Sellotape, Sliced Bread, Black & Decker Workmate, Soft Loo Paper, Biro Ballpoint Pens etc etc. Tip!: Be sure to pour the contents into your guest's glass or they will of course keep your valuable bottle.