5 Litre (1 Gallon) Jerrican Style Plastic Bottle With Handle - Pack Of 2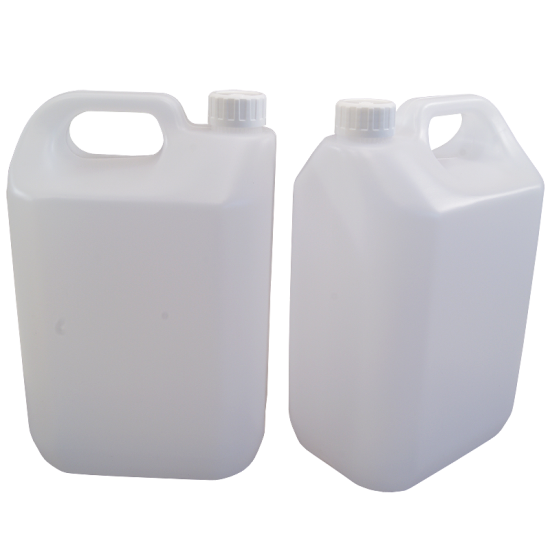 5 Litre (1 Gallon) Jerrican Style Plastic Bottle With Handle - Pack Of 2
Ex Tax: £3.40
or Buy 10 or more for £2.70 each
General Purpose, Suitable For All Household Liquids & Foodstuffs.
Re - Sealable & Re - Useable Ideal For Cider Or Beer Etc. (Please Note That Cap Colour May Vary.)
5 Litre Capacity - 22cm High x 15cm Wide x 10cm Deep
Tony's Tips
If you read and enjoyed my tips for the previous smaller capacity Jerricans, it's fair to expect that the same applies to this much larger 5 litre (1 Gallon) vessel, only more so, but in truth, this size has so many more valid and imperative uses, i.e. collecting clean water for camping when the only tap is ½ mile across a muddy cowfield from your tent or you have a rugby team in transit with you who expect at least a gallon of grog each before breakfast! . . . . Bottoms up!