3 Handled Wine Corker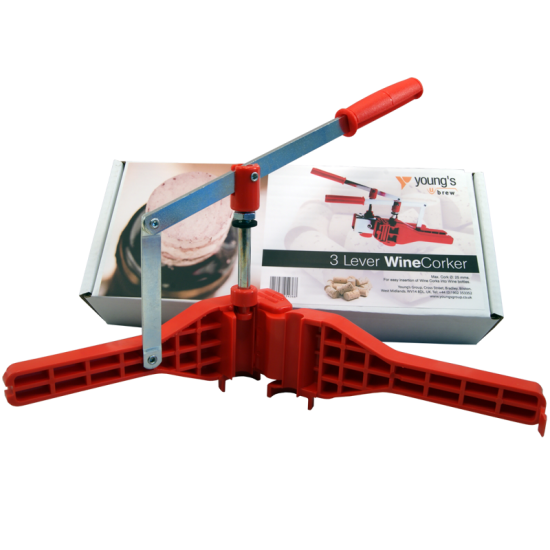 For Easy Insertion Of Straight Wine Corks into Wine Bottles.
Handheld corker with plastic iris jaws. 
Use one hand to squeeze the levers that compress the cork, the other hand operates the plunger lever.
Tony's Tips
Of course, a proud owner of three hands would be way ahead in a bottle corking race with this useful device but two hands will operate the corker admirably and certainly finish in second place, on the other hand, a "Uni-Manus" competitor may surprise their onlookers with their naturally enhanced, single handed dexterity, created as a result of greater focus due to the economy in Metacarpels and beat everyone else - hands down! . . . . Sorry! I'm engrossed and fascinated with the brave and honourable individuals competing in the UK Paralympics at the moment!