29mm (large) Crown Caps - Gold - Pack Of 100 (Not For Standard Beer Bottles)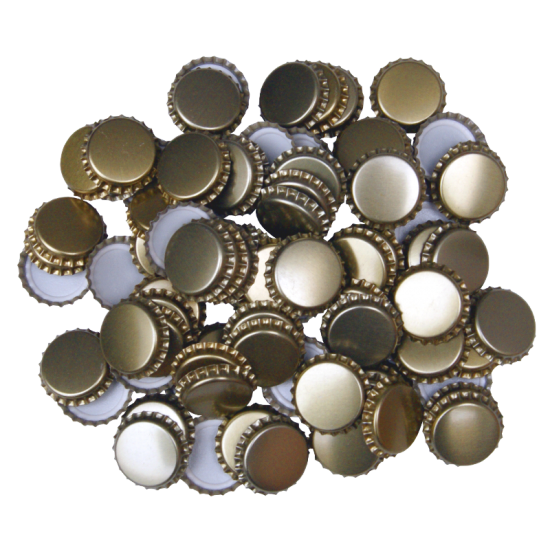 29mm (large) Crown Caps - Gold - Pack Of 100 (Not For Standard Beer Bottles)
Pack Of 100 Gold, Large 29mm Crown Bottle Caps.
Suitable For Capping Larger Bottles With Compatible Tops, Including Champagne Bottles
To Fit, You Will Require A Capper With A 29mm Crimping Cup - See Our Counter Top Capper
Made From Tin Plated Steel With An Inner PVC Liner.
Please Note Shades May Vary Slightly From Picture
Tony's Tips
William Painter - was the guy who invented the Crown Cap in Baltimore, Maryland. USA in 1892, he may have also been responsible for the Crown Topper Hairpiece for follically challenged individuals (they have a  similar appearance and perform roughly the same function i.e. covering up an open area above the neck!) Crown Caps are also popular with model makers who flatten them and make things, also World-wide Collectors like them for the variety of designs they can carry. Useful, interesting and collectable! Buy some today!
Standard size caps also available in Gold, Silver, Black, Green, Blue or Red.