250 Crown Bottle Caps - Orange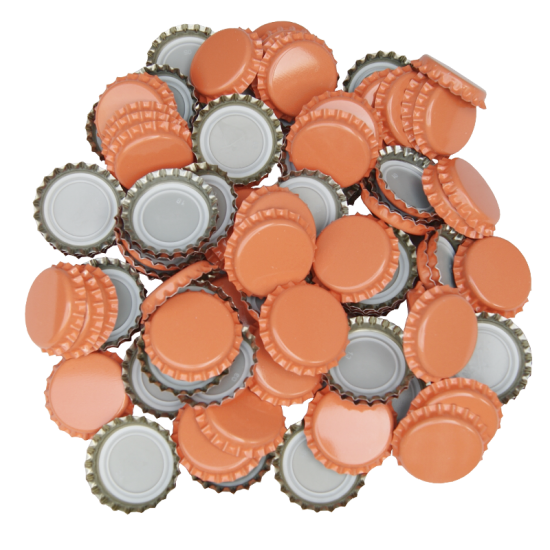 250 Crown Bottle Caps - Orange
Pack Of 250 Orange Crown Caps.
These 26mm Crown Caps Are The Standard Size For The Vast Majority Of UK Beer Bottles.
Please Note Shades May Vary Slightly From Picture.
PE (Polythene Based) Inner Lining, Gives An Airtight Seal With No Affect To Flavour, Taste Or Colour Of The Bottled Drink.
Requires A Capping Tool To Crimp To Bottle - See Our Range Of Twin Lever And Counter Top Cappers
Many Other Colours Available.
Tony's Tips
William Painter - was the guy who invented the Crown Cap in Baltimore, Maryland. USA in 1892, he may have also been responsible for the Crown Topper Hairpiece for follically challenged individuals (they have a  similar appearance and perform roughly the same function i.e. covering up an open area above the neck!) Crown Caps are also popular with model makers who flatten them and make things, also World-wide Collectors like them for the variety of designs they can carry. Useful, interesting and collectable! Buy some today! Gold, Silver, Black, Green, Blue, Brown, Orange, Purple, Yellow, White or Red available. Larger size 29mm for wider neck bottles also available in Gold Colour.