23 Litre / 5 Gallon Glass Carboy Fermenter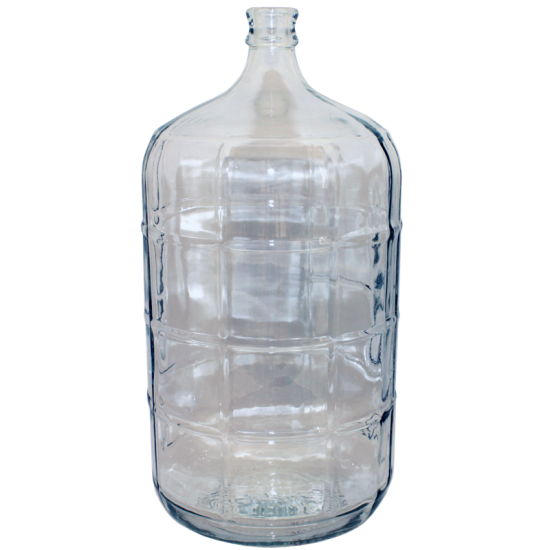 23 Litre / 5 Gallon Glass Carboy Fermenter
Traditional 23 Litre / 5 Gallon Fermentation Vessel. (6 US Gallons)

Ideal For Brewing & Storing Those Larger Batches.
Made From Strong Clear Glass For Easier Monitoring Of Your Brew Or Wine.
Hole Diameter 31mm. Correct Fitting Caps & Venting Caps Which Sit Over The Top Of The Neck (diameter 55mm) Are Available (See Our Other Listings).
Total Height 56cm, Diameter Approx 28cm
Tony's Tips
This wonderful glass vessel is a "work in progress window" for larger batches of wine, and better managed than 5 x I gallon Demijohns!  It's good to see clearly what's going on in the fermentation stage and its more mouth watering to view the contents through the clear glass when imagining the pleasure of the finished brew than offered by the alternative plastic bucket! Don't forget to obtain the absolutely essential lifting handle for safe movement and carrying. Other uses could include an Occasional lamp holder, filled with coloured water, it looks amazing on a deep window sill reflecting light into the room.