14cm Plastic Funnel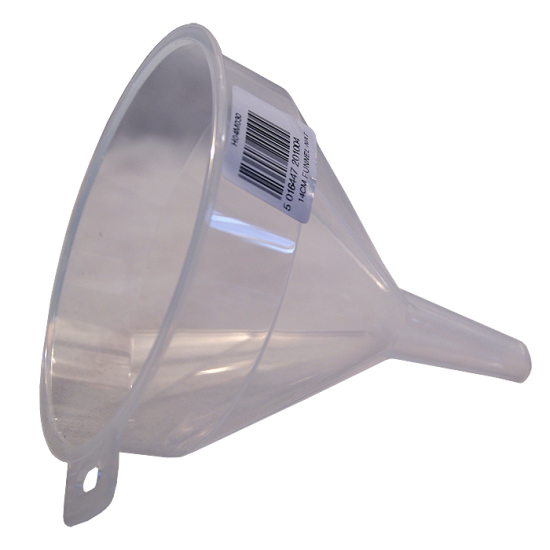 14cm Is Measurment of Widest Point.
Made From Food Grade Plastic.
Spout External Diameter At Tip 17mm
Tony's Tips
Funnels are useful for many things when inverted! such as a Watercress Incubator or Window Sill Herb Garden, Flowerpot Seedling Protector/Mini Greenhouse, or non-inverted . . . .Trumpet Sound Suppressor for Practice at Home or for Topping up Car Engine Oil, effective Muzzle (with improvised elastic strap) for your Unruly Toy Poodle, or the 8cm version a smaller Muzzle for your angry Ferret, then there's the larger 18cm version for your Rottweiler/Pitbull Mix Four Legged Fiend! so as usual, with multi-use Homebrew Equipment, hide it away! or it won't be there when you need it for its prime purpose i.e. filling bottles with Homebrew! Three sizes available: Toy Poodle size 14cm, Ferret size 8cm, Rottweiler/Pitbull size 18cm!