100 x Crown Caps - Silver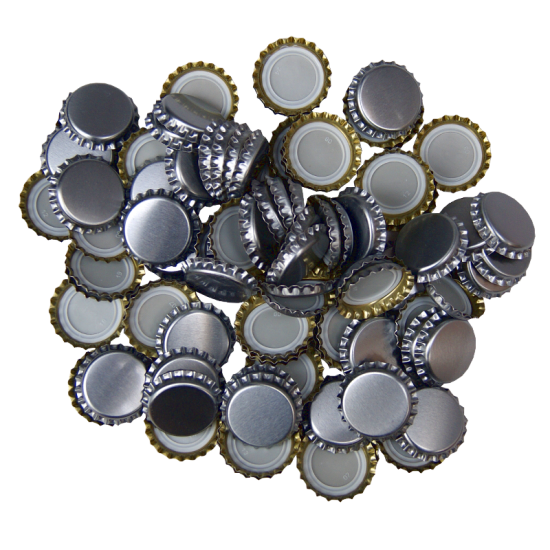 100 x Crown Caps - Silver
Pack Of 100 x Crown Caps - SILVER
26mm Crown Caps (Standard Size For The Vast Majority Of UK Beer Bottles).
PE (Polythene Based) Inner Lining, Gives An Airtight Seal With No Affect To Flavour, Taste Or Colour Of The Bottled Drink.
Crown Caps Require A Capping Tool (Twin Lever Or Stand Cappers Both Available On Our Site).
Our Full Colour Range Of Crown Caps Is - Gold, Blue, Red, Silver, White, Yellow, Dark Green, Black, Purple, Orange And Brown.