Youngs Harvest 1.5kg - Pilsner Lager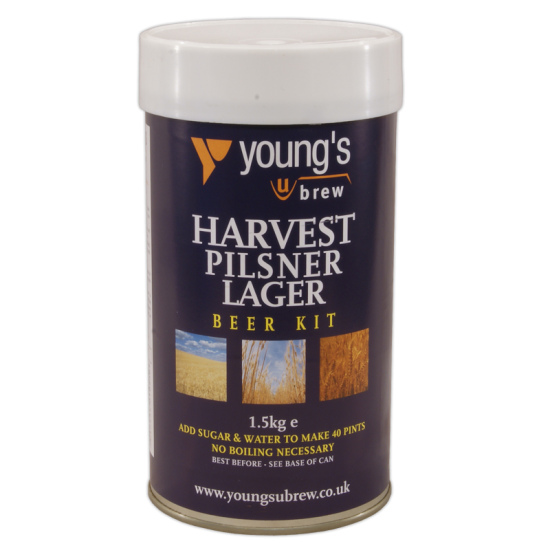 Youngs Harvest 1.5kg - Pilsner Lager
Makes 40 Pints Of Pilsner Lager - Full Instructions On Inside Of Label.
Requires 1.5Kg of Brewing Sugar or Beer Kit Enhancer.
Tony's Tips
Young's Harvest Pilsner Lager may attract the lowly title of "economy Pilsner lager" but results can be quite magnificent with the addition of light spray Malt, Beer kit enhancer and other bespoke alterations, When experimenting, I always prefer to start with a clean sheet (uncomplicated brew) rather than with a full on authentic Traditional recipe kit that already has complexity built in. The finished Pilsner is further enhanced by conditioning for as long as possible in a cool area of around 20C– 22C.