Vinclear Wine Finings 240ml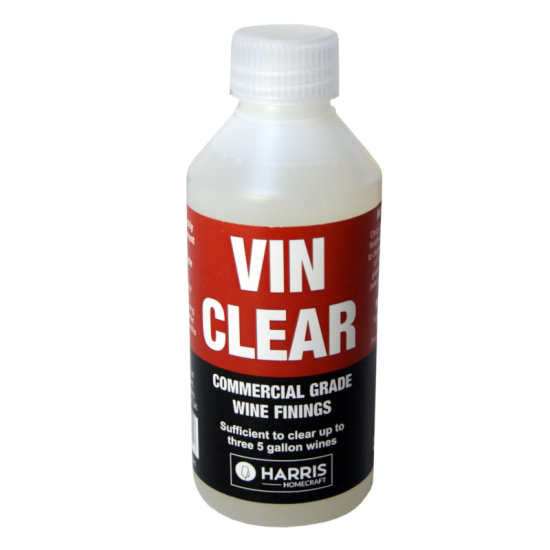 Vinclear Wine Finings 240ml
Vinclear Wine Finings (240 ml).
Use When Your Wine Remains Cloudy After Fermentation and Racking.
Enough To Clear Up To 3 x 5 Gallon (23Litre) Batches
Instructions - Pour Half A Pint Of Wine Into A Jug, Add 2 Capfuls Of Finings Per Gallon (4.5 Litres), Add To The Bulk of Your Wine And Stir Well, Then  Store In a Cool Place, Most Wines Will Clear In 7-10 Days. If After 5 Days No Sediment Has Formed Repeat.
#Allergens: Contains Isinglass.
Tony's Tips
This Wine Fining Liquid is from the company - Harris, who also supply the most comprehensive filter systems for the Wine homebrewer, so if Clarity is needed, Harris are Clearly the Best Fining experts.
Be sure to shake the bottle well before use.