Still Spirits Turbo 500 - T500 - 25 Litre Stainless Steel Boiler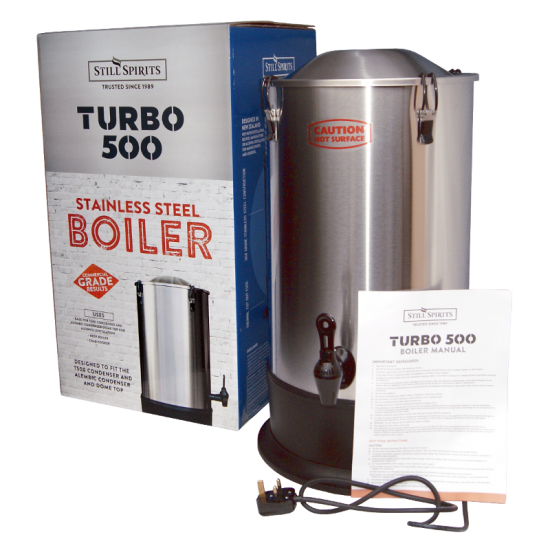 Still Spirits Turbo 500 - T500 - 25 Litre Stainless Steel Boiler
Uk Version, 25L / 5 Gallon Boiler - 240v - 2KW
This Is The Boiler Base Which Accepts The Turbo 500 Condensers And Accessories Including The Stainless Steel Fractionating Column, The Copper Fractionating Column And The Copper Alembic Dome Top.
The T500 Range Of Distilling Products Are Designed To Meet And Exceed Comercial Standards.
Made From 304 Grade Stainless Steel - Features - Thermal Cut Out Fuse, Waste Discharge Tap And Boil Dry Reset.
Please Note - In Certain Countries Alcohol Distillation May Be Illegal And You May Require A Licence