Replacement Seals / Washers For Swing Top Bottle Stoppers - Pack of 4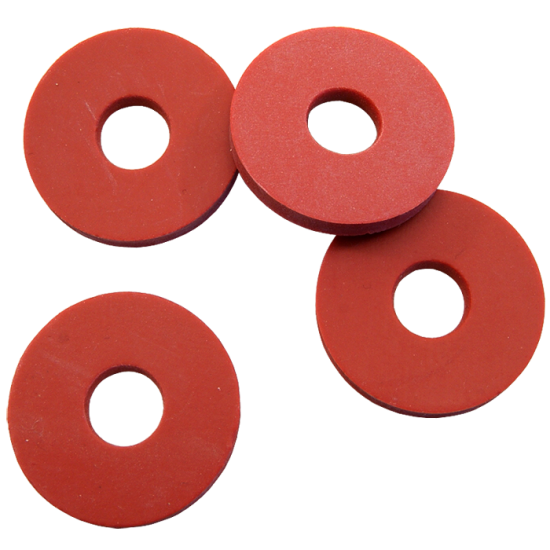 Replacement Seals / Washers For Swing Top Bottle Stoppers - Pack of 4
Replacement Rubber Washers For Swing Top Bottle Stoppers
Fits Ceramic and Plastic Stoppers.
Replaces Seals on Amber, Costalata and Roma Bottles.
Tony's Tips
These Replacement Seals are the most important part of the Swing Top Bottle Stopper so I always keep a few spares. They are also handy for other uses: Silent Pads when glued under the Kitchen Chopping Board, Large Jars, Demijohns, Chair Legs, Table Legs, Dog and Cat Legs . . . . (NO DON'T! - Just a joke!)
Tip 1: Hide them if you have a guitarist in the house! they use these  seals as "Grolsch Guitar Strap Retainers" to prevent the Guitar detaching itself from the Strap mid-song!
Tip 2: If you are a Guitarist, you will benefit from the cheapest yet most effective "Grolsch Bottle Seal" Guitar strap retainer in History, (beating the expensive mechanical metal retainers Hands Down) and with these "Spare" Rubber Seals" you don't have to drink the even more expensive "Grog" within two Grolsch Bottles to obtain them!