On The Rocks - Blueberry Cider With Real Fruit Flavouring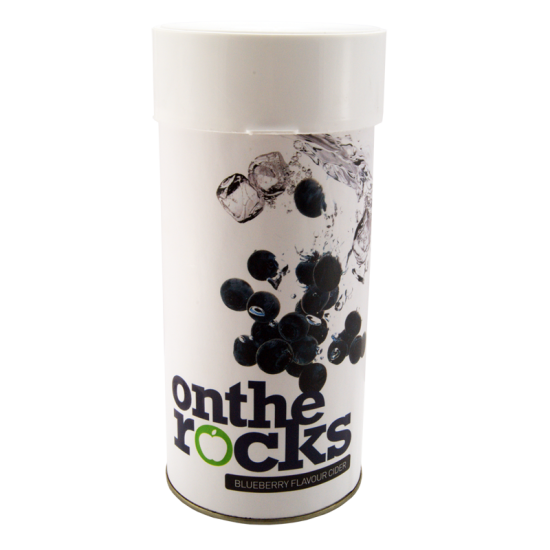 On The Rocks - Blueberry Cider With Real Fruit Flavouring
1.7Kg Ingredient Kit, Makes 40 Pints Of Blueberry Cider, Full Instructions Included.
Requires 1.3Kg of White Sugar or Brewing Sugar.
On The Rocks Fruit Ciders Use High Quality Apple Concentrate And A Large Fruit Flavour Pack Which Contains Real Fruit Juice.
Each Kit Produces 40 Pints Of Extraordinary And Refreshing Fruit Cider With An ABV Of Around 5.9%
Tony's Tips
Ritchies On The Rocks Cider Kits use real fruit juice for a more intense, natural taste. This Kit, as with any other, benefits from using filtered water or bottled spring water. Stir well when adding flavouring to remove possible sulphur nose. Compares well when left to rest for 1 – 2 months with fine Kopparberg Fruit Cider imported from Kopparberg Bryggeri, Sweden. The Cider is crystal clear, fruity, strong and quite thirst quenching (for a short while!) On the Rocks Blueberry Cider is very popular with  my family, their friends and visitors, so now I brew it in secret and lock it away!