Liquid Malt Extract - Pale / Light - 15Kg Bulk Jerrican LME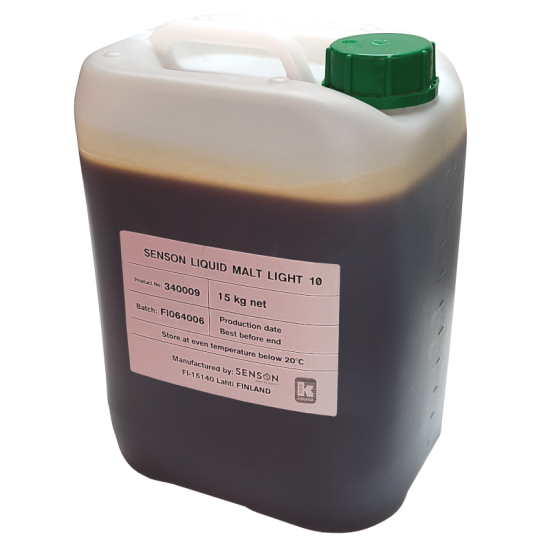 Liquid Malt Extract - Pale / Light - 15Kg Bulk Jerrican LME
15Kg Bulk Jerrican Of Pale / Light Liquid Malt Extract
Senson Liquid Malt Extract Light 10 - Is A Light Brown Malt Extract, Produced From Malted Barley, With A Characteristic Malty Flavour. It Contains No Colouring, Preservatives Or Other Food Additives.
Produced By The Aqueous Extraction Of Sugars From Malted Barley And Subsequently Concentrated Into A Syrup. The Extract Is A Valuable Source Of Fermentable Sugars When Making Beer.
Provides Natural Colouring And Imparts A Traditional Rich Malty Flavour.
This Bulk Size Is Ideal For Those Who Move On To Larger Scale Brewing Or Frequent Brewers Who Find The Convenience Of Bulk Supplies Outweigh The Shorter Shelf Life Compared With Tins.
SPECIFICATION - Dry matter (refr.) 80 – 82 °Brix Refractometer - Spectro color (430 nm, 10 % w/v solution) 3 – 20 °EBC Analytica-EBC 4.7.1 and 5.3, modified - pH (10 % w/v solution) 5.2 – 6.0 Analytica-EBC 8.17