58mm Twist On Jam Jar Lids - Silver - Pack Of 6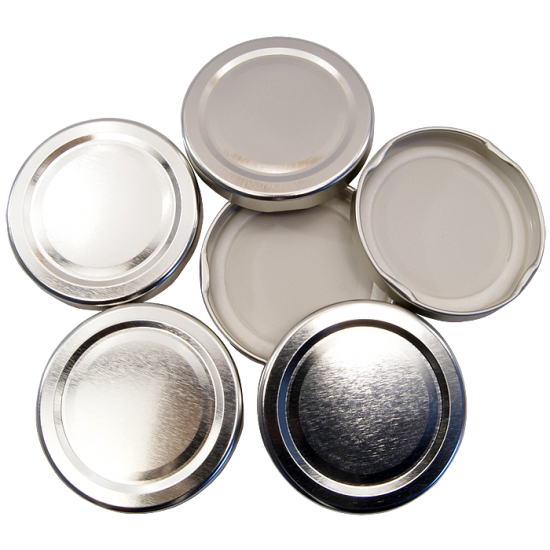 58mm Twist On Jam Jar Lids - Silver - Pack Of 6
58mm Twist On Jam Jar Lids - Silver - Pack Of 6.
These Lids Will Fit Our 8oz Hexagonal Jam Jars & Other Twist On Lid Jars With A Rim Diameter Of 52mm.
Tony's Tips
These Replacement, twist on Jam Jar Lids are supplied in several Diameter sizes: 43mm, 48mm, 58mm, 63mm and 82mm and available in 3 to 7 Colours. Check out the other Twist and Screw on Lids on this site to ensure you have the correct size and colours for your Home made Jam, Preserves, Chutneys and Honey. Tip: Don't forget to obtain the Wax Discs to cover the top of your Preserve or your attractive Jam Jar Lids will be wasted adorning the contents with not so attractive surface mould within the Jar!