GVI Printed Wine Sticker Labels - Cabernet Sauvignon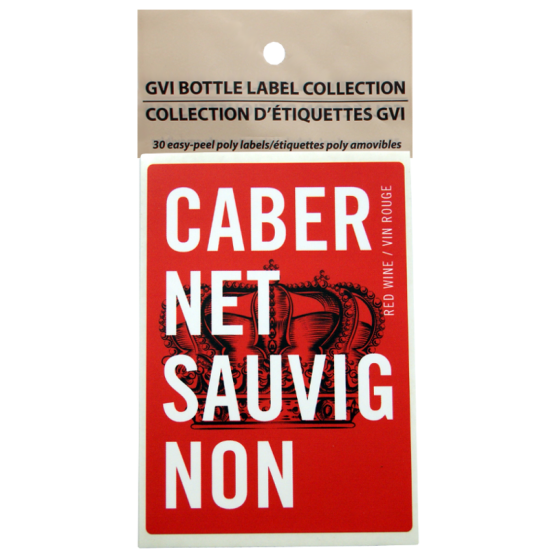 GVI Printed Wine Sticker Labels - Cabernet Sauvignon
Pack Of 30 x Peel Off Wine Label Stickers.
No Need For Wetting Or Glueing, Just Peel Off And Stick Straight Onto The Bottle.
Tony's Tips
Slick, Self-Stick-Stickers for sticking on Wine Bottles. . . . . not "Lick-n-Stick" Stickers! these Classy, Attractive, Self Adhsive Labels do the trick without wetting or the need to Stick with a Pritt Stick. They look really professional and are easy to apply, giving your wine more appeal and offering information about the bottle contents. There is quite a choice, just take a look at the variety of designs and wine types. Easy to remove and replace with a new Self Stick label each time the bottle is re-used for wine.