Brewmaker Irish Velvet Stout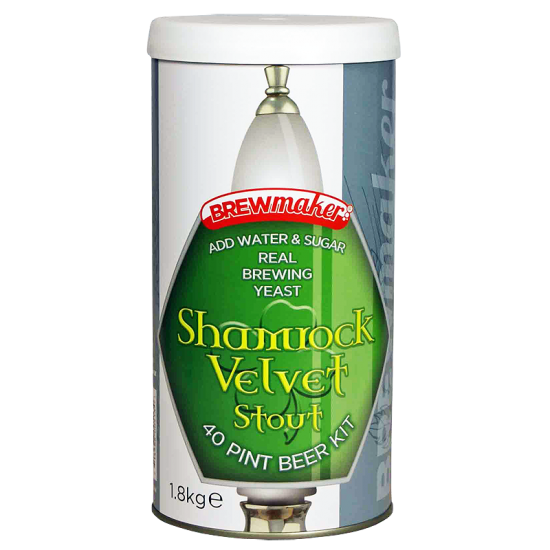 Brewmaker Irish Velvet Stout
1.8Kg Kit, Makes 40 Pints of Quality Irish Stout, Full instructions included.
Ready to drink in around 14 days - Fast Fermenting - Fast Clearing.
No Artificial Preservatives, Colourings, Flavourings or Sweetners.
Requires 1Kg of Brewing Sugar or Beer Kit Enhancer.
Tony's Tips
Brewmaker Irish Velvet Stout finishes so close to that  Black "Liffey Water" Brewed originally only in Ireland at St James' Gate Brewery, Dublin, it's embarrassing! especially with the addition of 100g of dark brown soft sugar (or molasses) on top of the recommended brewing sugar or Beer Kit Enhancer (this will boost the strength from around ABV 4%  to ABV 4.4% as its commercial counterpart). You might also include a helping of Crushed Chocolate Malt. This high quality Dark Stout it's in danger of taking over one of Ireland's greatest claims to fame!  . . . . My Goodness!