Activated Liquid Carbon / Charcoal To Purify 25 Litres / 5 Gallons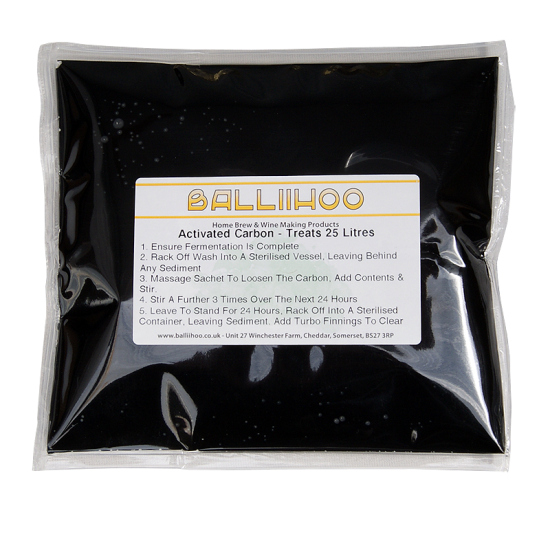 Activated Liquid Carbon / Charcoal To Purify 25 Litres / 5 Gallons
Sachet Of Activated Carbon (To Purify 25 Litres).
Add To Your Fermented Brew / Wash To Absorb Impurities Prior To Racking & Clearing.
After Carbon Has Settled You Will Require Alcotec Turbo Finings.
Tony's Tips
This thick Black Activated Carbon absorbes Impurities in your Fermented Brew / Wash and looks positively Evil until it Clears! The addition of Alcotec Turbo Finings clears away the Murky Darkness and leaves the Liquid Clean, Clear and Free of Impurities . . . . Magic!