Clear Glass 1 Gallon Demijohns - Bulk Pack Of 6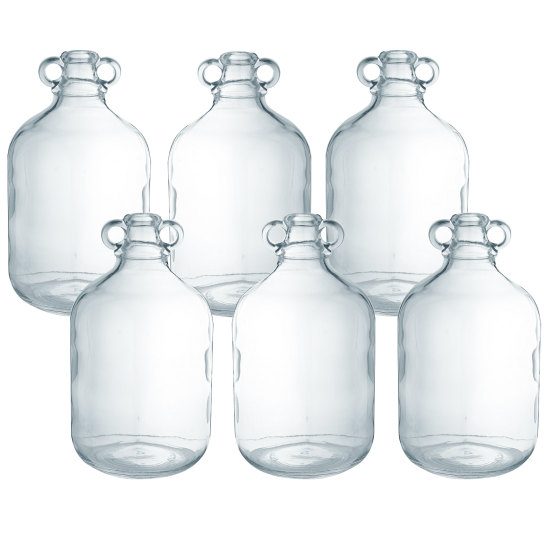 Clear Glass 1 Gallon Demijohns - Bulk Pack Of 6
Box Of 6 Standard Clear Glass, 1 Gallon, Twin Top Handle Demijonhs.
Please note this bulk pack  does NOT include any Airlocks or Bungs.
This Item Is Shipped Double Boxed For Extra Protection
Tony's Tips
Everthing I have written or said about the traditional glass Demijohn applies here   x 6! for improved economy and carriage cost saving.