Traditional Mulled Wine Spice Mix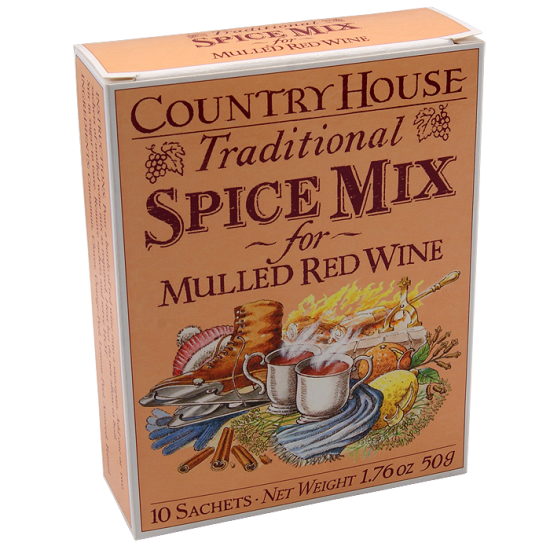 Traditional Mulled Wine Spice Mix
Heat, But Do Not Boil 1 Bottle Of Red Wine. Add 1-2 Sachets As Required. Stir In Sugar To Taste. Remove Sachets And Serve Hot.
Ingredients: Cinnamon, Cloves, Orange Peel, Lemon Peel, Aniseed, Fennel.
A Brimming Bowl Of Hot Wine Mulled With Traditional Spices Has For Centuries Been The Flavoured Response To Cold Weather In The Great Houses Of England. Now Country House Products Have Put Spices In The Bag To Make It Easy For You To Prepare A Country House Mull Of Your Own. Box Contains 10 Sachets - Usage Is 1-2 Sachets Per Bottle Of Red Wine.
Tony's Tips
Mmmmm - mmmm! just follow the instructions . . . . Nothing more to add . . . . except the wine of course!