Wine Sweetener 50ml Tub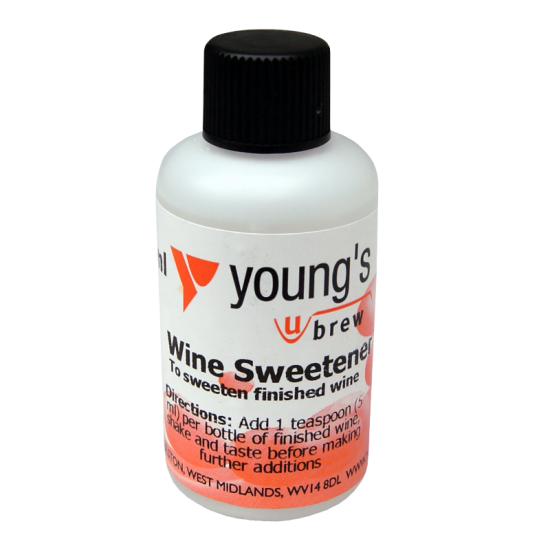 Simple To Use Non Fermentable Sweetener, Ideal For Dry Wines And Cider
Youngs Sweetener Is A Mixture Of Sodium Saccharin And Glycerol, It Will Sweeten And Smoothen Your Wine Without Starting  A Secondary Fermentation.
Add Approx 1 Teaspoon Per Bottle To Your  Finished Wine, Mix Thouroughly And Taste Before Adding More If Required
Tony's Tips
This is a mixture of Saccharin and Glycerol designed to sweeten and add smoothness to the Finished wine. There is no fear of secondary fermentation and this sweetener doesn't contribute to blood sugar level. Careful not to over do it though, you can always add more if required but like a lot of things you can't remove an excess without increasing the mass substantially!