VinClasse Bentonite Powder 100 Gram Tub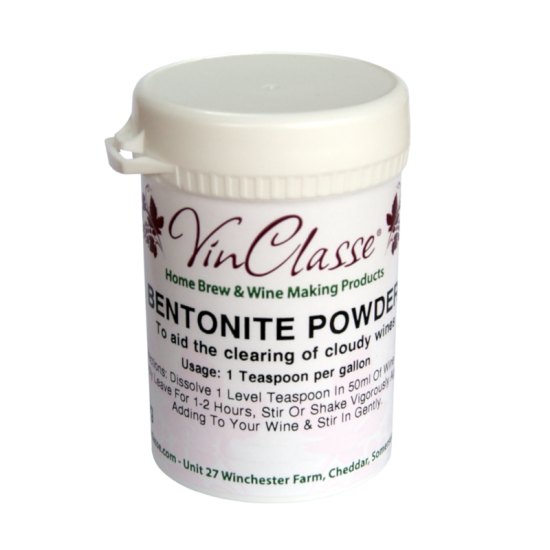 VinClasse Bentonite Powder 100 Gram Tub
To Aid The Clearing Of Cloudy Wine.
Usage: 1 Teaspoon Per Gallon.
Directions: Dissolve 1 Level Teaspoon In 50ml Of Wine And Mix Vigourously, Leave For 1-2 Hours And Stir Or Shake Vigorously Again, Before Adding To Your Wine And Then Stir In Gently.
Tony's Tips
Bentonite is a "Thixotropic"  (thick substance that turns thin when agitated or shaken) compound found in various Chemical forms in various types of clay and volcanic ash and used for engineering projects such as drilling wells and the production of Cement but most importantly for the purpose of clearing wine by ADsorbing (sticking to rather than ABsorbing meaning to mix with) proteins suspended (Cloudy-ness) in an Aqueous Solution (your Wine) . . . . but who cares as long as it safely clears our wine and doesn't affect the short or long term health of the wine imbiber!