California Connoisseur 6 Bottle - White Zinfandel (Rose Style)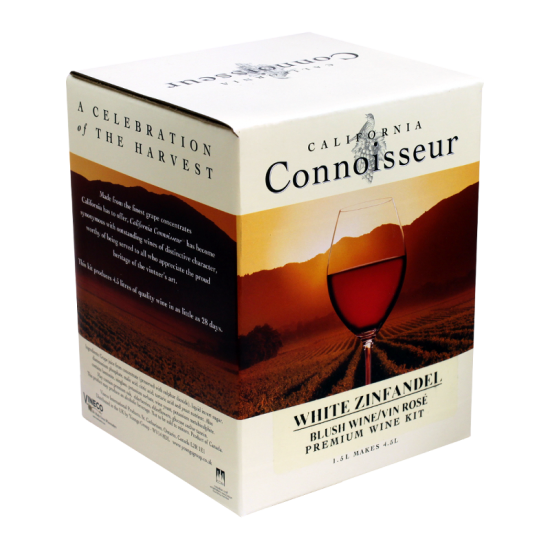 California Connoisseur 6 Bottle - White Zinfandel (Rose Style)
Wine Ingredient Kit Makes 6 Bottles of Quality White Zinfandel Light Rose Wine.
An Extremely Popular, Fruity Flavoured  Light Rose / Blush Wine.  The Feature Grape Is The California Zinfandel. Best Served Chilled

Alcohol : 11.5% - Body : Light - Oak : None Included
Basic Home Brewing Equipment and Bottles Required, Full Instructions Included.
All Ingredients Included, No Extra Sugars, Yeasts Or Chemicals Required.